Hard Rock Cafe Chicago, a Molise PR client, in partnership with ReverbNation, hosts a regional battle of the bands, Hard Rock Rising, on Saturday, May 13 beginning at 9 pm. Four local bands will take the stage to compete for their chance to advance on and perform during halftime at Hard Rock Stadium in Miami Gardens.
Local music industry leaders will unite in support of Chicago musicians at this high energy competition. Lauren O'Neil from 101WKQX will emcee the evening, and the panel of judges includes Tom Barnas, WGN TV Around Town and Music Lounge Producer; Michael Heidemann, WGN AM Radio Executive Producer and Host of Sound Sessions podcast; and Jim Kopeny, Chicagoist Senior Editor, Arts & Entertainment.
Hard Rock Cafe Chicago's local finalist will receive $1,000, a Fender instruments prize pack, and a 1,000 CD/DVD pack of the artist's latest recording or video from Bison Disc. They will also advance on to be judged by a panel of international music industry professionals who will select the global grand prize winner. The grand prize recipient will perform during halftime at Hard Rock Stadium and will have the opportunity to create a professionally produced music video, which will be added to Hard Rock's world-wide video system.
Included in: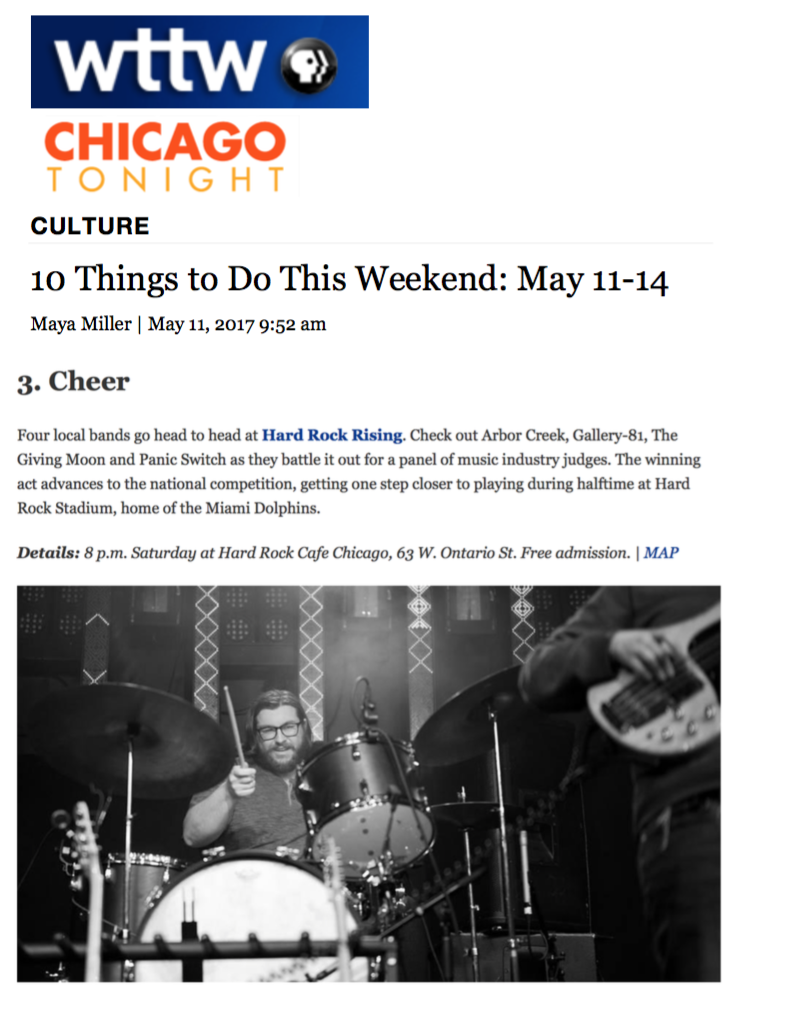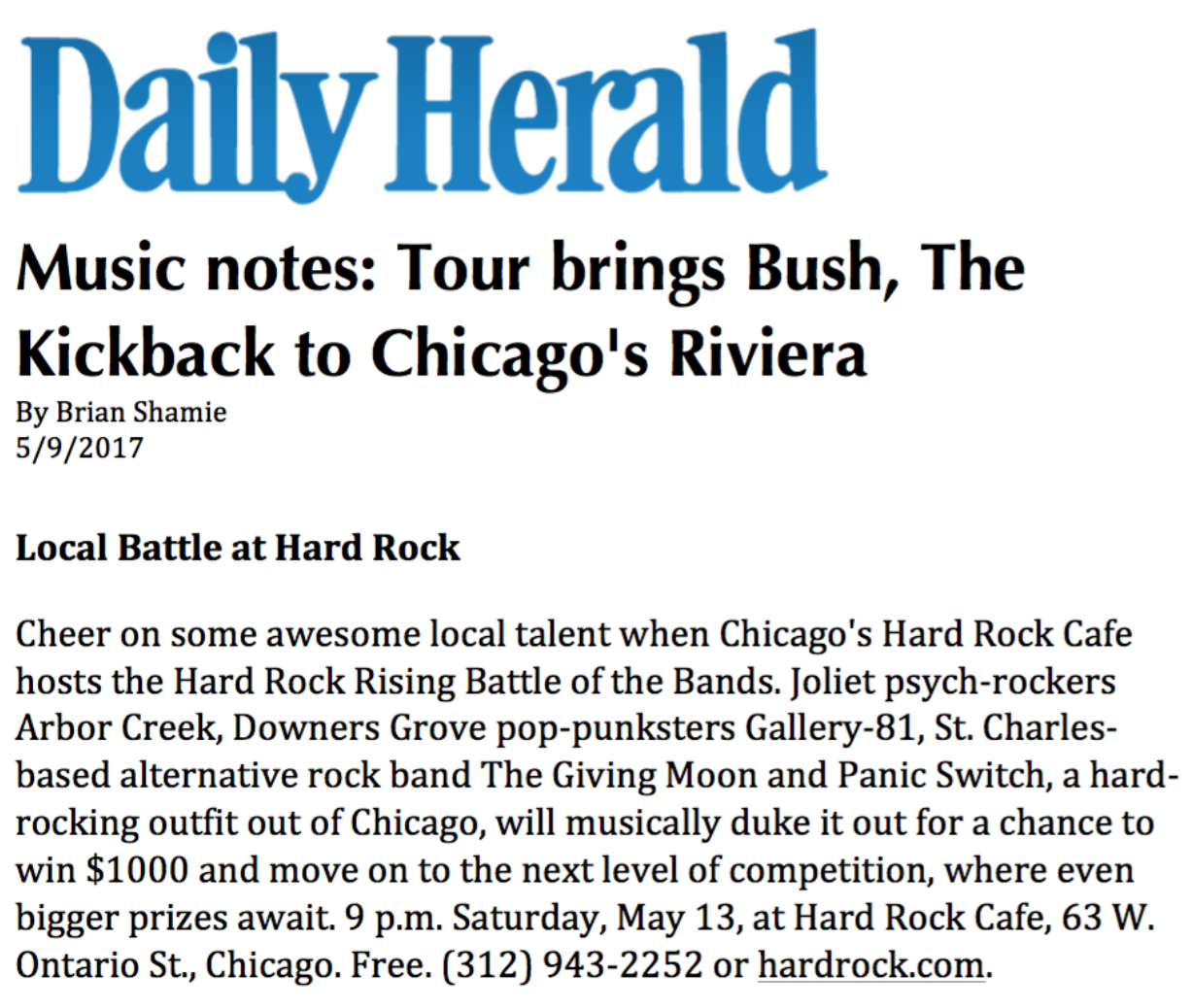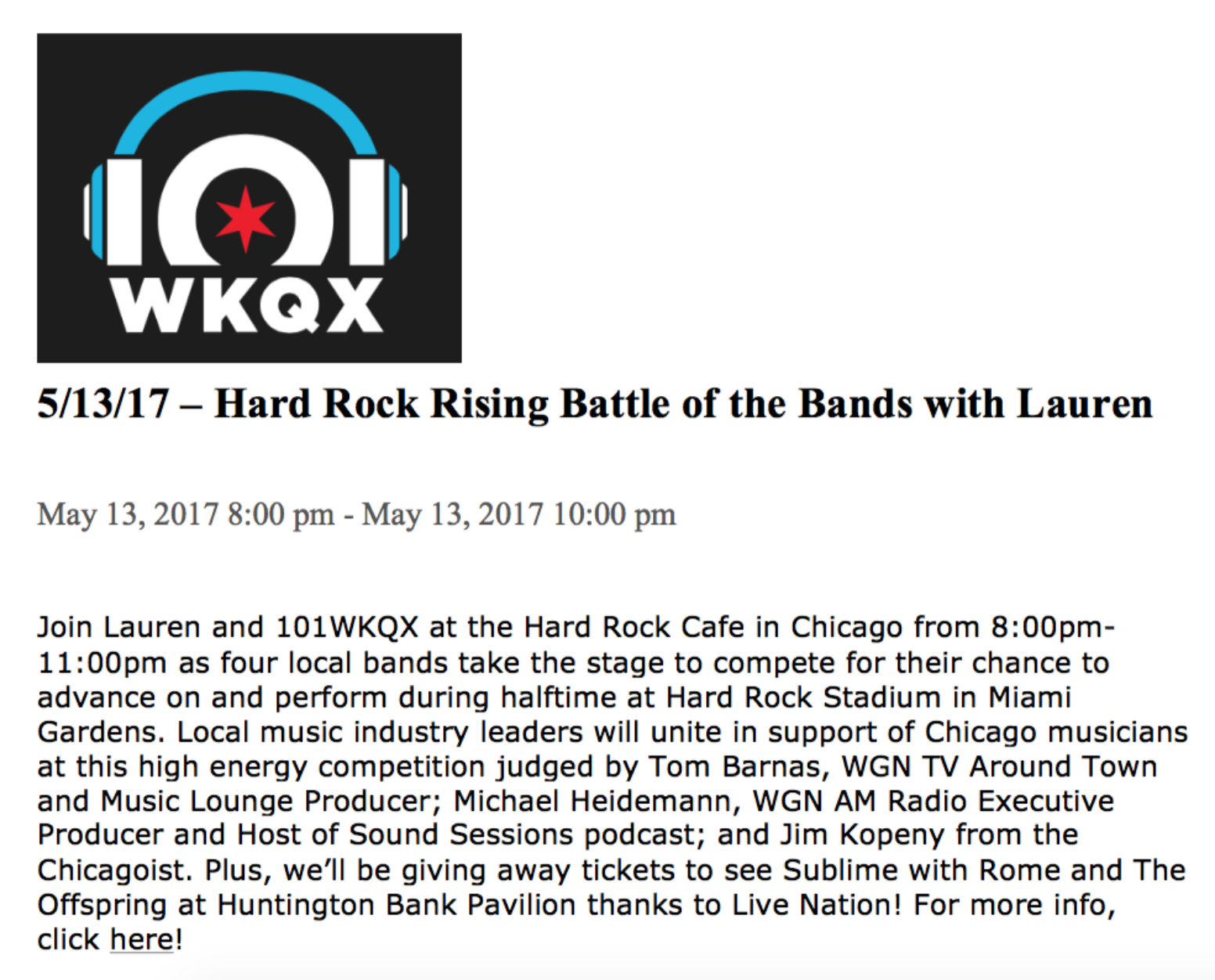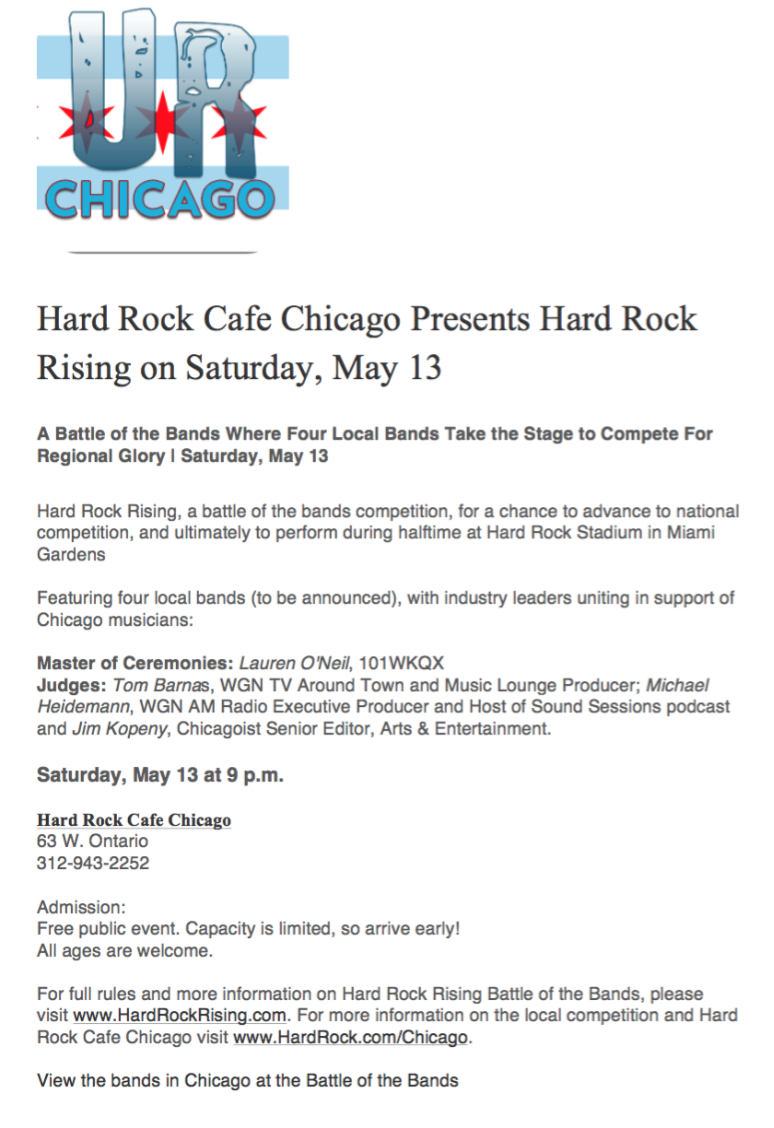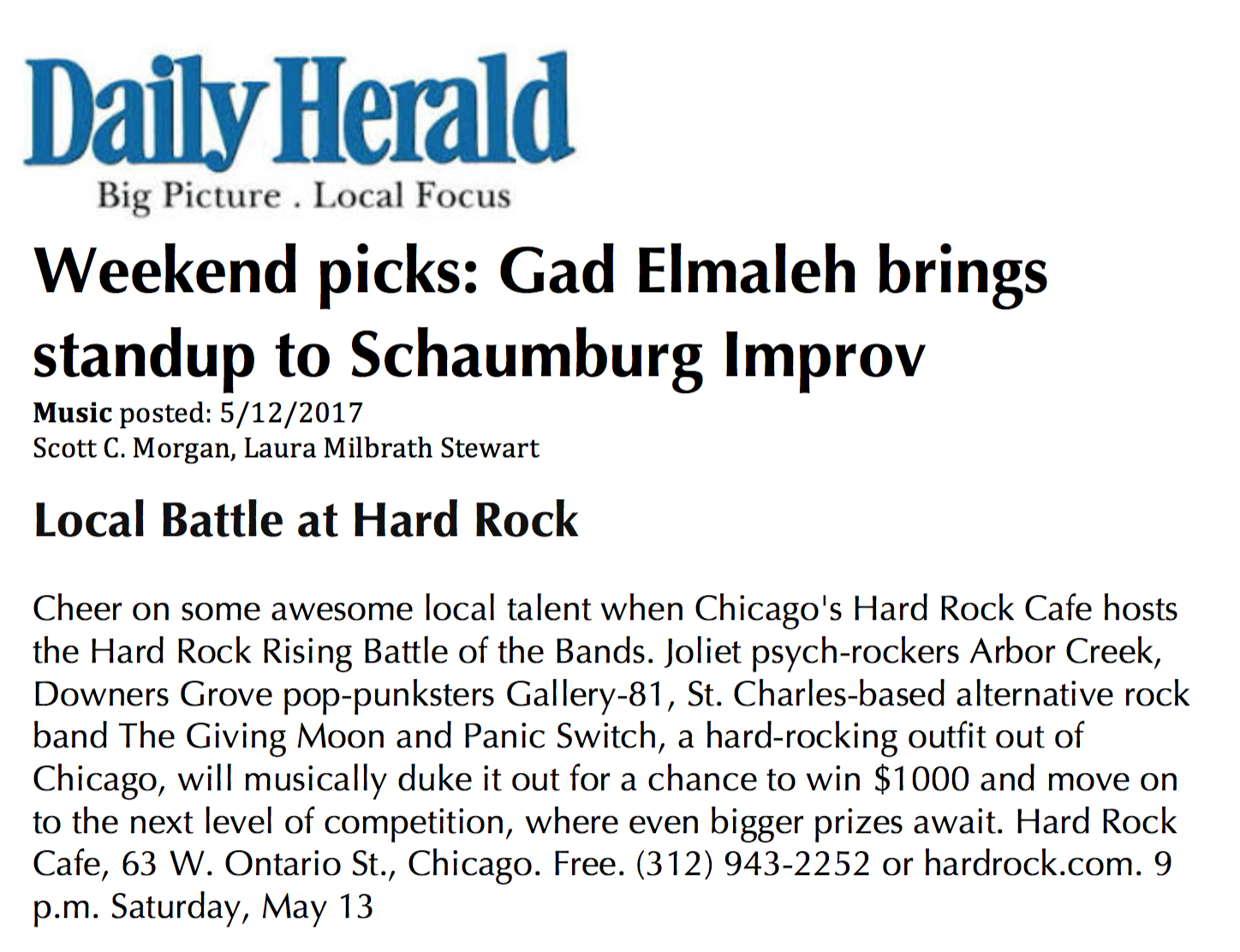 PRESS UPDATE:
Local Chicago band Arbor Creek took home the winning glory at this year's Hard Rock Rising, and stopped by WGN AM Pretty Late with Patti Vasquez to celebrate by performing some of their hits, as well as chat what's next for them. Click the photo below for the full segment: