Skokie is getting smoky… Real Urban Barbecue, with locations in Downtown Highland Park, Vernon Hills, and Oak Brook, is proud to announce the grand opening of their fourth location in Skokie on Friday, June 23 at 10 a.m.  Located at 5238 W. Touhy Avenue just west of I-94, the restaurant will open for lunch, dinner, and weekend breakfast; as well as offer carryout, delivery, and corporate and private catering.
Grand Opening Celebration
To celebrate the grand opening, the first 50 'cue fanatics in line will receive a complimentary sandwich of their choice, and the first guest in queue will win free barbecue for a year.
Plus, WLS-AM 890's Bob Sirott and Marianne Murciano will broadcast live from the restaurant all morning long! Guests will also have the opportunity to enter into the USO of Illinois' BBQ for the Troops sweepstakes sponsored by the Chicago Automobile Trade Association for the chance to win the Ultimate Backyard Barbecue for 50 of their friends catered by Real Urban Barbecue, along with other great prizes like concert ticket giveaways from WLS AM.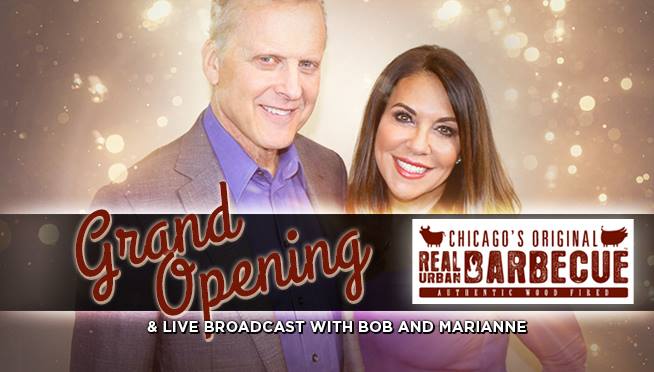 Additional grand opening activities are also scheduled with Skokie Mayor George Van Dusen and the Skokie Chamber of Commerce.
A Menu That's Smoked & Served to Perfection
Their bark is as great as their bite. Take a seat at RUB's BBQ Bar and watch [or drool] as the magic happens in the "Smoking Room" equipped with two massive Cooshack smokers capable of producing more than 3,000 lbs. per day of "low and slow" smoked items- like baby back ribs ordered dry, wet or to "perfection"; pulled pork, Texas sausage, turkey, brisket and chicken.
Real Urban Barbecue is the first restaurant to bring the delicacy of perfectly charred, caramelized burnt ends to Chicago, and now Skokie. Top it all off with RUB's homemade, signature sauces, and pair with comfort sides like mac & cheese, sweet potato soufflé and golden corn bake. Sandwiches, fresh salads, homemade desserts and a wide variety of gluten free options are also featured on RUB's expansive menu.
Plus, for the first time ever, Real Urban Barbecue Skokie will offer breakfast every Saturday and Sunday morning featuring made-to-order breakfast tacos, fresh fruit, yogurt parfaits, fresh-brewed coffee, tea and more.
Also a first for RUB, an assortment of ice-cold draft beers will be available on tap.
"Since opening our first location in 2010, we have slow-smoked and served more than 156,000 slabs of ribs and over 391 tons of brisket," says owner Jeff Shapiro. "The numbers don't lie, and the demand is higher than ever. We've heard our fans pleas, and we are so excited to bring our newest and biggest Real Urban Barbecue location to-date to Skokie."
Real Urban Barbecue's Skokie location features high, loft-style exposed wood barrel ceilings above handcrafted rustic wood tables and booths that seat approximately 100 guests. Coming soon, RUB's outdoor patio will provide additional seating for approximately 30 people.
Real Urban Barbecue's Skokie location hours are as follows:
Monday – Thursday, 10:30 a.m. – 10 p.m. (Except for the grand opening date, Friday, June 23 when the restaurant will open early at 10 a.m.)
Friday & Saturday, 10:30 a.m. – 10:30 p.m.
Sunday, 10:30 a.m. – 9 p.m.
Breakfast: Saturday & Sunday, 8 a.m. – 10:30 a.m.
For more information, seasonal hours, the full menu and catering information visit www.RealUrbanBBQ.com or call the Skokie location at 847-947-6474 and select option #4.
Real Urban Barbecue stopped by WLS AM 890 to give Bob and Marianne a little preview of what's to come!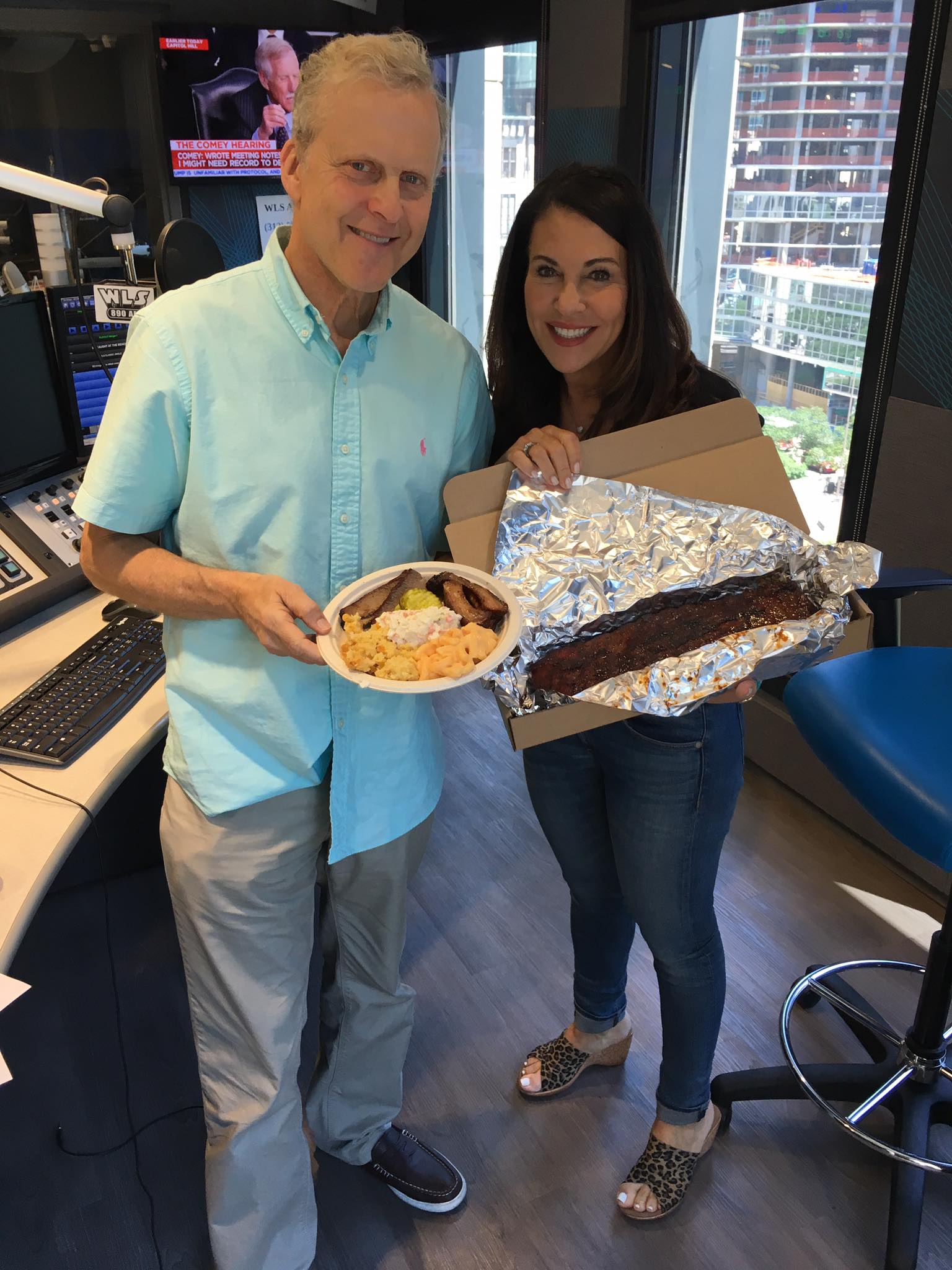 PRESS UPDATES: 
Dean Eliacostas, Executive Chef of Real Urban Barbecue in Highland Park, Vernon Hills and Oak Brook recently stopped by FOX Good Day Chicago for Memorial Day to commemorate the unofficial kick off to summer and grilling season and shared some tips on smoking and grilling some essential BBQ dishes, perfect for your outdoor festivities.
Check out the segment below!
Plus, Summer Festival Season is in full force at Real Urban Barbecue!
Chef Dean stopped by WCIU You & Me This Morning to chat about their participation in Ribfest Chicago to kickoff the summer season! Chef Dean is a natural onscreen, see the proof below:
Some of our favorite shots from RUB fans at Ribfest Chicago: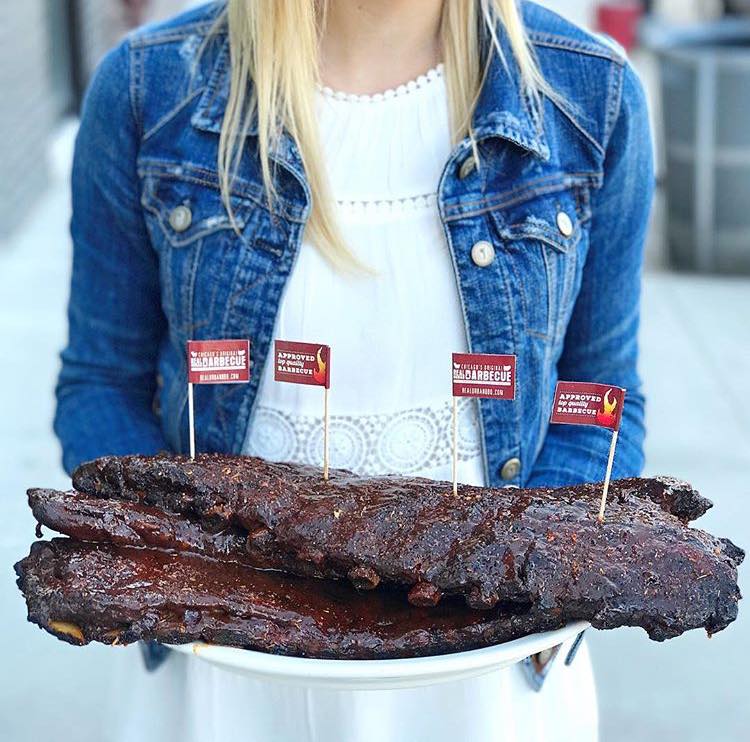 📷 Sherrie Savors The City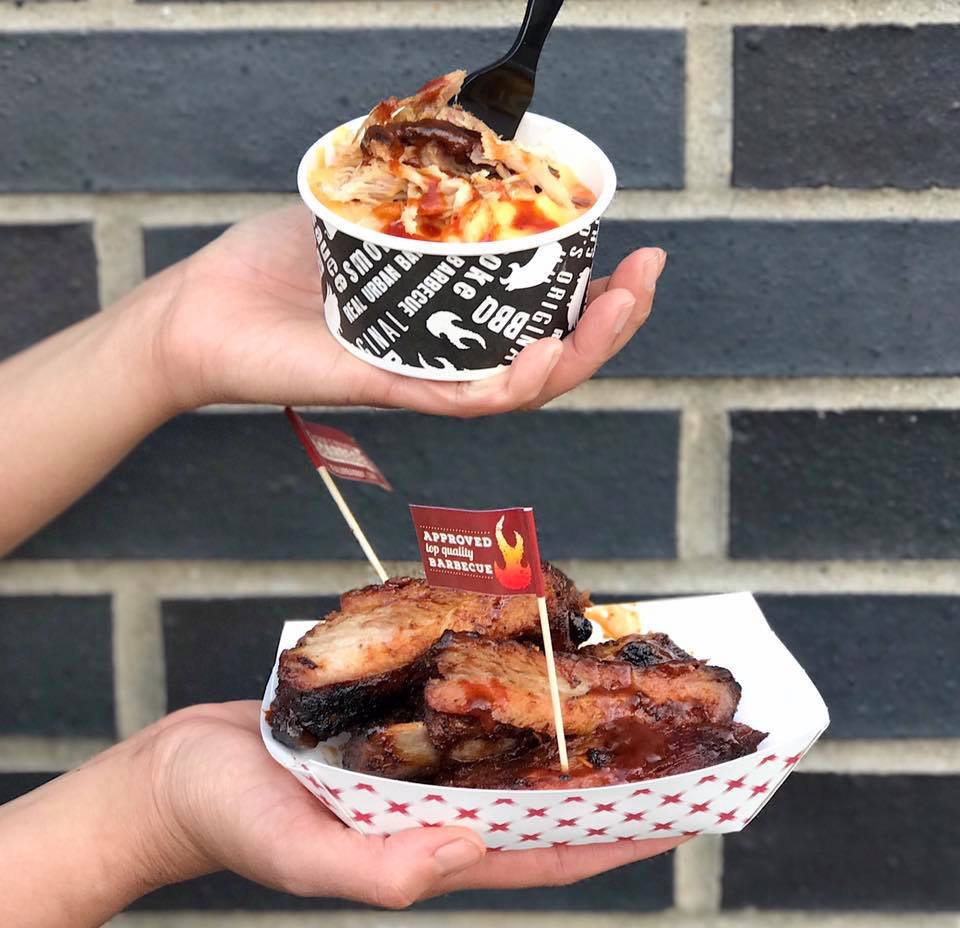 📷 Fab Food Chicago
On Friday, June 23, Real Urban Barbecue opened its doors in Skokie. Check out some photos from the grand opening below: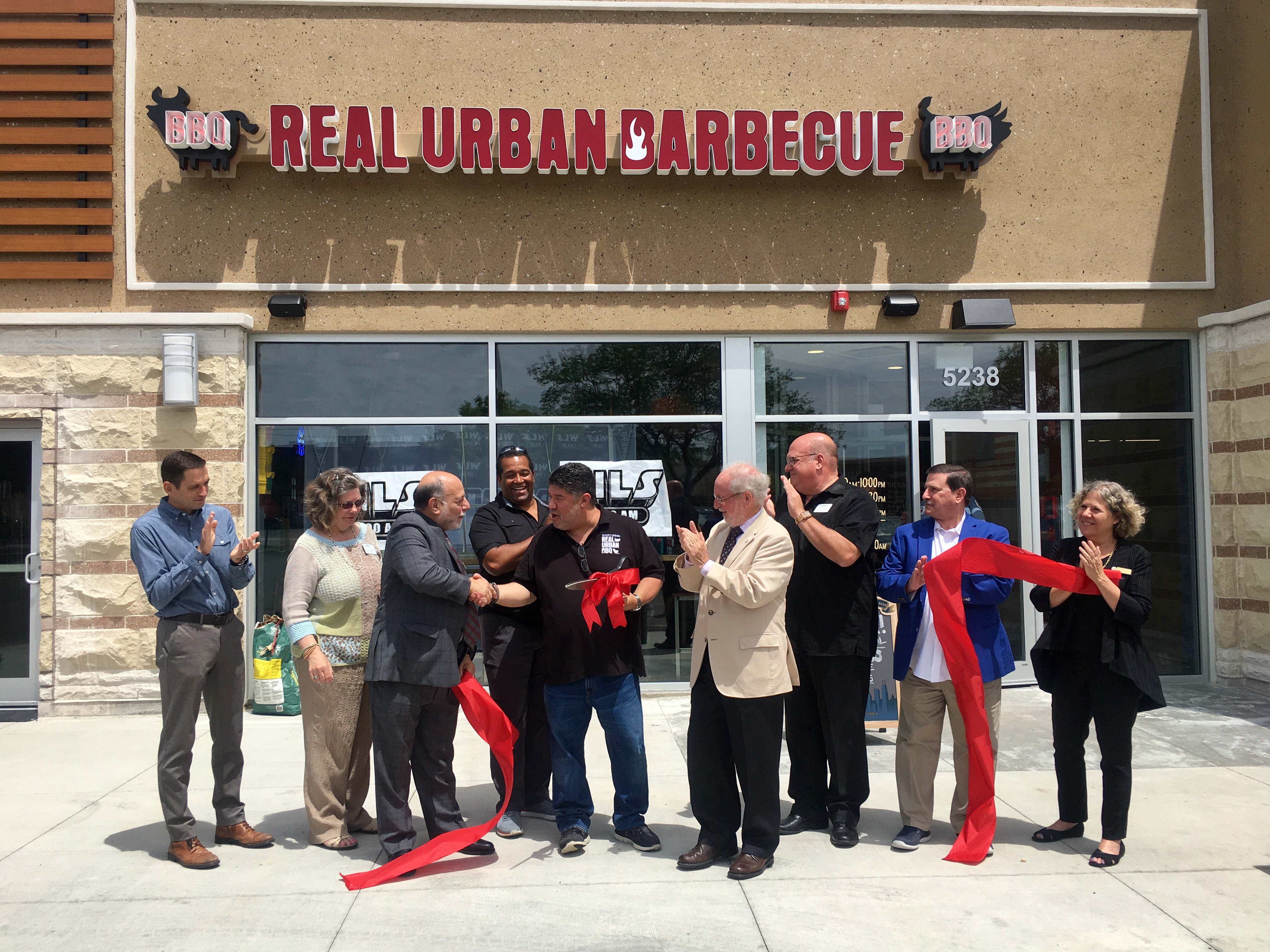 Jeff Shapiro was joined by Skokie mayor George van Dusen, along with friends from the Skokie Chamber of Commerce, to do the official ribbon cutting.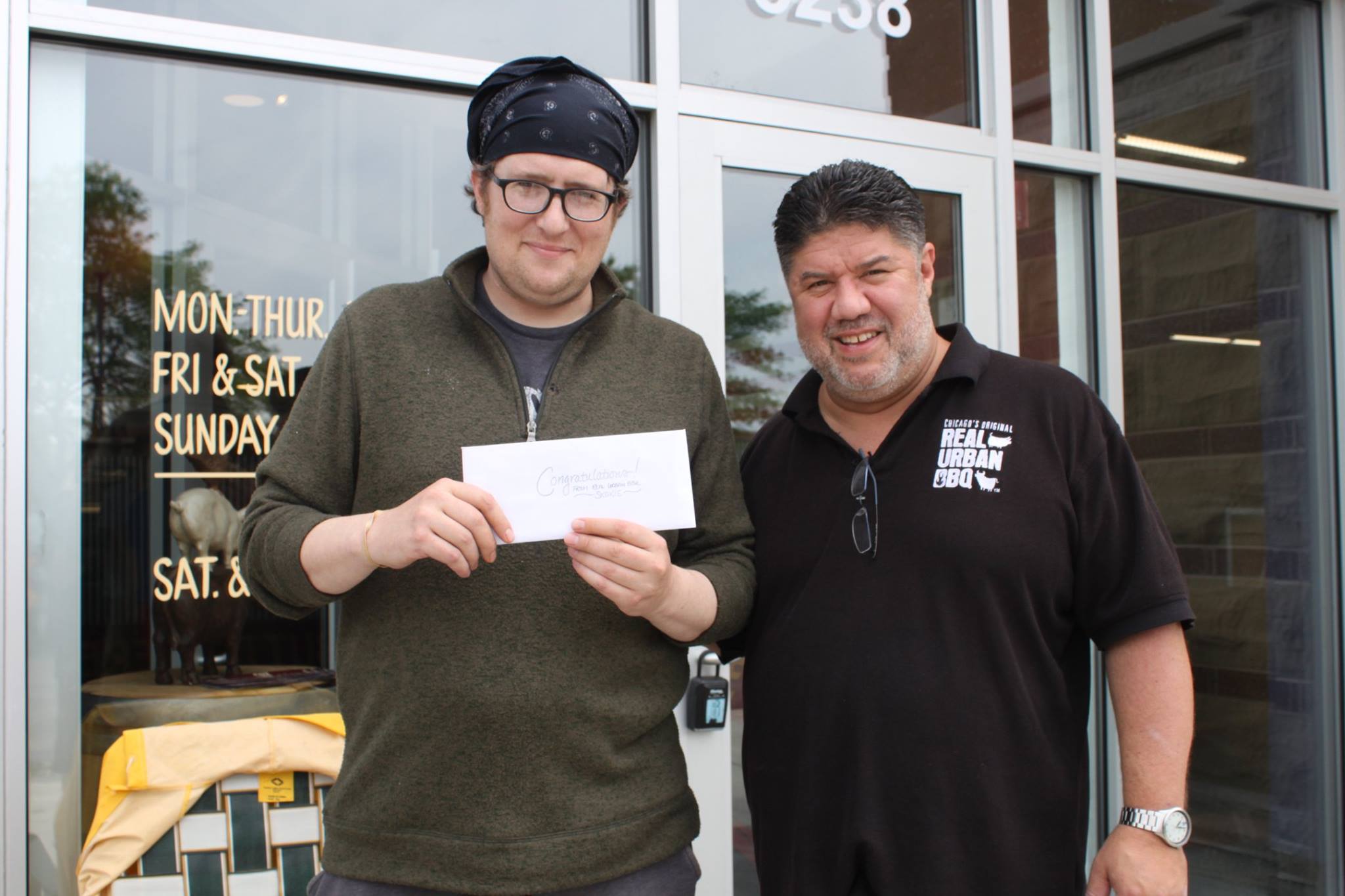 Evan Cohan arrived at 5am to be the first guest in line, making him the winner of free BBQ for a year.
RUB's friends from USO were onsite chatting about their BBQ for the Troops on July 15!
PLUS, Bob and Marianne were onsite, broadcasting all morning long for WLS 890 AM! Click below to listen:

The grand opening was also featured in: