We got this. This Breast Cancer Awareness Month, Garrett Popcorn Shops® a Molise PR client, is supporting all those dedicated to the fight against breast cancer.
Buy One. Get One… Give One. Through October, purchase a 1 Gallon Signature Pink Tin of Garrett Mix® in-Shop and receive a complimentary 1 Gallon Signature Pink Tin of Garrett Mix ($33 value) to gift in encouragement to a fighter or survivor of breast cancer; or to say thanks to oncologists, nurses, family caregivers or volunteers who support the fight against breast cancer.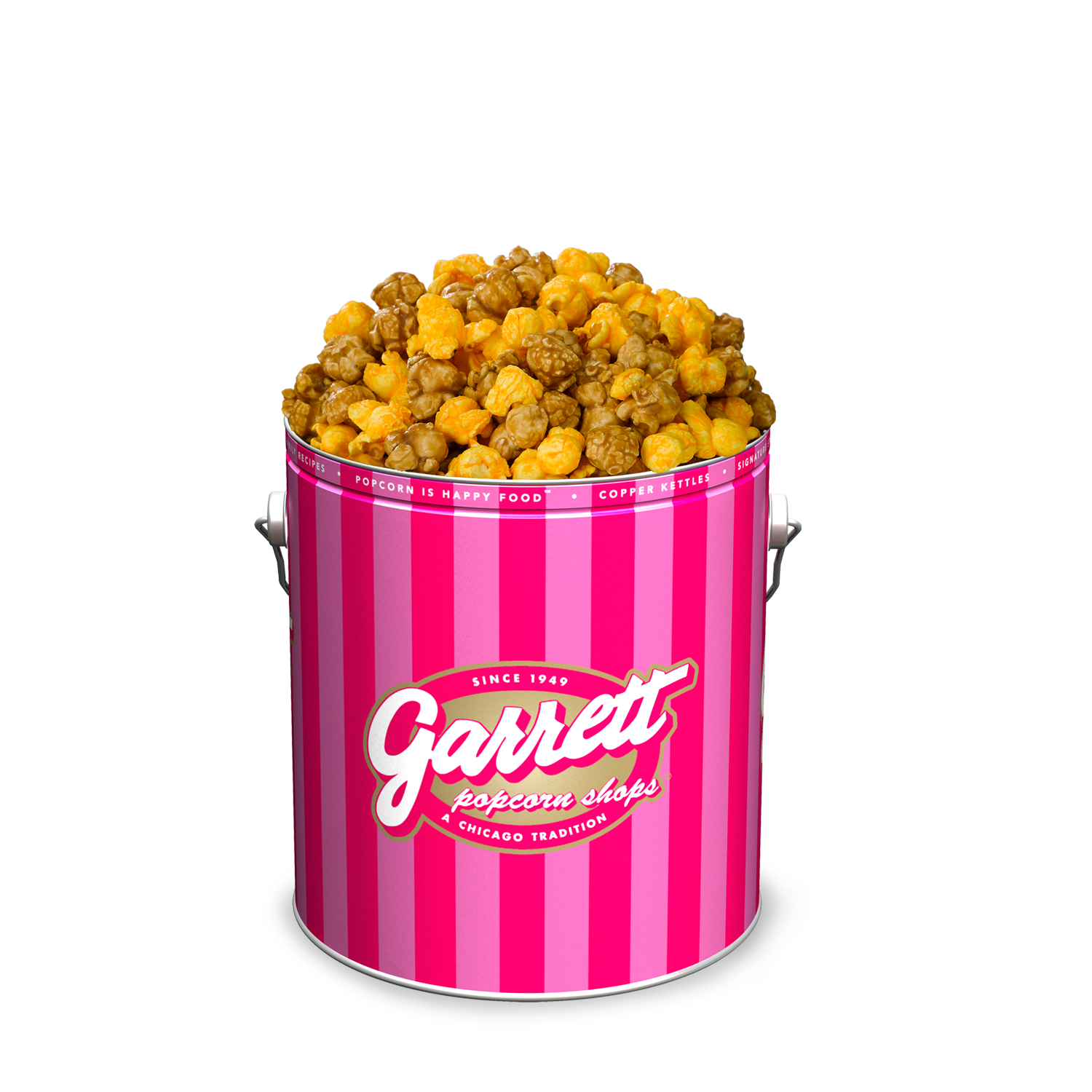 The Garrett team will also serve up Garrett Popcorn at events around town throughout the month in support of local organizations and charities including Karmanos Cancer Institute in Detroit; Karen Wellington Foundation in Atlanta; Georgetown Lombardi Comprehensive Cancer Center in Washington D.C.; and A Silver Lining Foundation in Chicago.
For more information about Garrett Popcorn Shops including Shop locations, or to order via online shipping, please visit www.GarrettPopcorn.com or call 1-888-4-POPCORN.
* While supplies last. Limit one complimentary Tin per customer. Complimentary Tin must be filled with Garrett Mix only. May not be combined with any other offer or coupon.
Featured in: