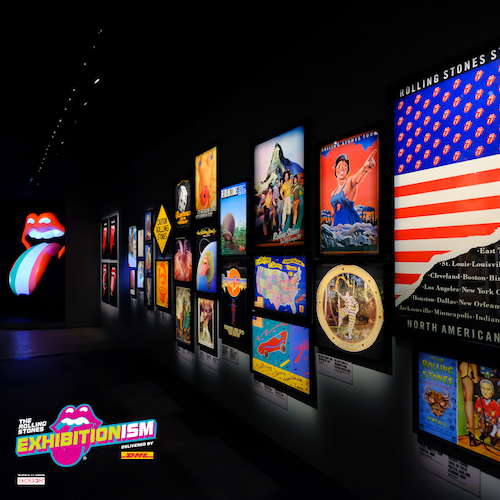 EXHIBITIONISM – THE ROLLING STONES
Celebrate the New Exhibition at Navy Pier,
Grand Opening Party to be Held at Hard Rock Cafe with Hot Rocks Band
Hard Rock Cafe Chicago, Chicago PR client, is celebrating the grand opening of Navy Pier's newest exhibition with a grand opening party for Exhibitionism – The Rolling Stones, on Saturday, April 15 featuring The Rolling Stones tribute band Hot Rocks Band.
Guests of all ages are invited with complimentary admission to Hard Rock Cafe to join in on the celebration with a night of live entertainment from Hot Rocks Band, a tribute band that presents a theater-like Rolling Stones experience with the music, the look, the costumes and energy of the famous English rock band. Guests will also have the opportunity to win tickets to the exhibition, opening April 15 at Navy Pier.
Exhibitionism – The Rolling Stones blockbuster exhibit, delivered by DHL, is the largest touring exhibition of its kind at nearly 15,000 square feet. A highly immersive and interactive music experience featuring over 500 rare Rolling Stones items spanning the bands influence on fashion, recording, film and art, culminating in a mind-blowing 3D concert finale.
Hard Rock International is the world's largest curator of music memorabilia, and Hard Rock Cafe Chicago, Chicago PR client, is proud to partner with Exhibitionism to offer guests an even more expansive music and history experience. Guests who visit the exhibit between Saturday, April 15 and Saturday, July 30 will receive a complimentary ice cream cookie sandwich when they show their exhibition ticket at the cafe.
Marcia Frost recently mentioned Hard Rock Cafe's partnership with Exhibitionism: The Rolling Stones on her CI Living segment for WCIA 3, a CBS-affiliated television station for Central Illinois. Click the photo below to check out the full clip: