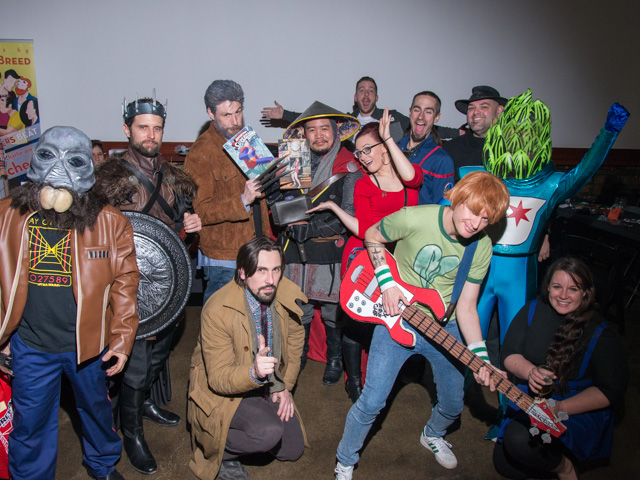 PRESS START TO ROCK – UNOFFICIAL C2E2 AFTER PARTY AT HARD ROCK CAFE CHICAGO
BENEFITTING READING WITH PICTURES
Featuring a cosplay contest, 80's themed live music, drink specials from Revolution Brewing, raffle prizes and more!
Press Start to Rock at Hard Rock Cafe Chicago, Chicago PR client, the unofficial C2E2 after party on Friday, April 21 from 9 p.m. – 2 a.m. featuring live music, drink specials, a cosplay contest and more!
The event will benefit Reading With Pictures, a Chicago 501(c)3 nonprofit that works with educators, governments and comic book artists to create educational comics that are used to get children engaged in learning about everything from algebra to sustainability.
Press Start to Rock will be hosted by comic con personalities Erica Fett, Nicole Salera and The Chicago Bombshells, and emceed by Groovie Louie. Guests will get down to 80's themed tunes with live musical acts Insane Ian, Boy Meets Robot and Freaks Who Geek. Guests will enjoy beverages courtesy of Revolution Brewing, tabletop games organized by Geeky Gatherings and exciting raffle prizes. Video game consoles will be made available by I Play Games.
Dress to impress! Enter the cosplay best-dressed competition for your chance to win great prizes. Cosplay is highly encouraged, but not required.
Included in: