Jon Cotay Presents Harajuku Tokyo | April 7
On Friday, April 7, Jon Cotay and Bryant Keil presented Harajuku Tokyo, a private, invitation-only event highlighting top Asian American influencers in the world of fashion, art, music and photography, ahead of Asian Pacific American Heritage Month in May.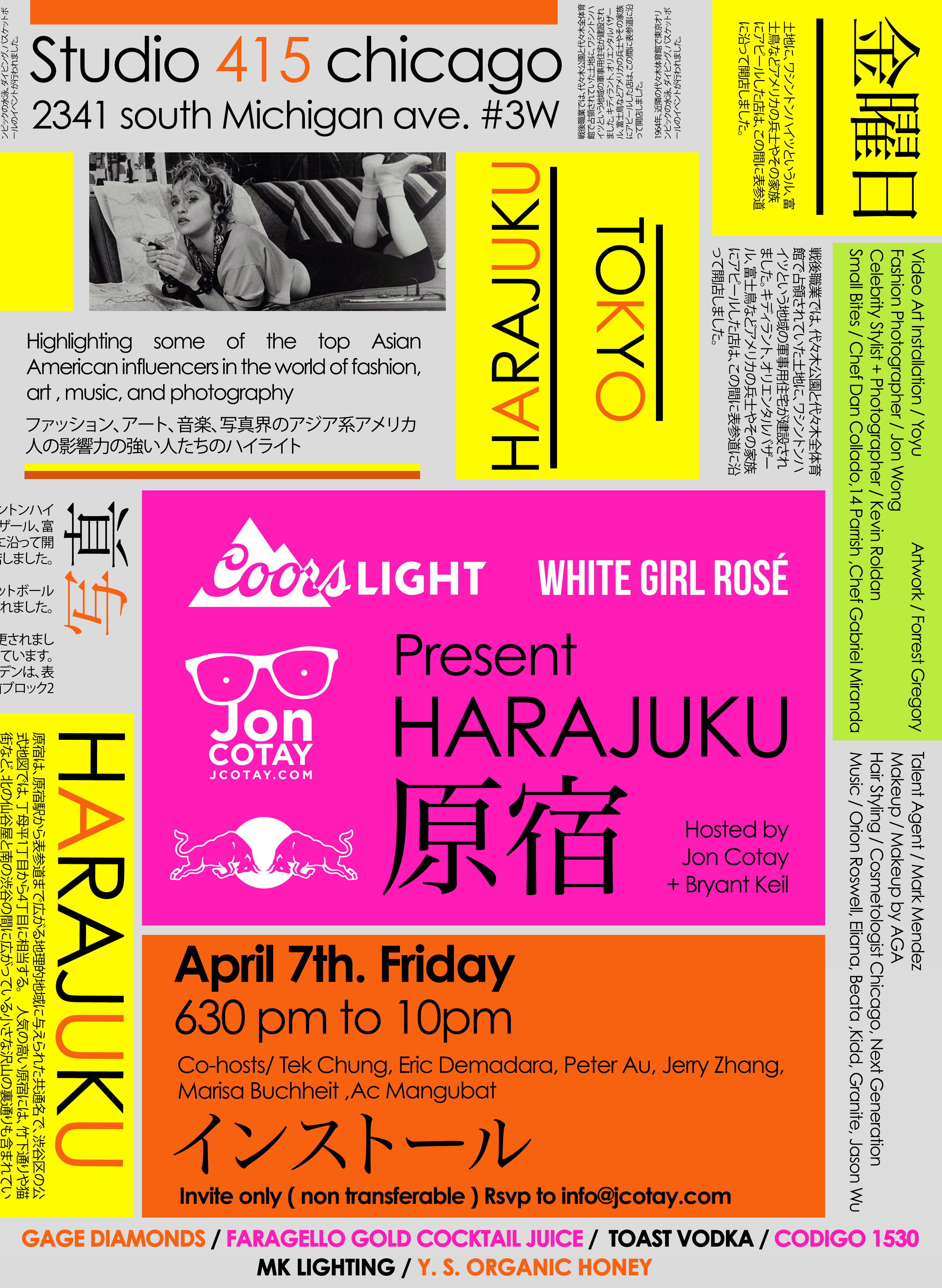 Models wore Harajuku inspired fashion and mingled with partygoers as they enjoyed Coors Light, White Girl Rosé, Código 1530 tequila, Red Bull, cocktails featuring Faragello Gold cocktail juice, Toast Vodka and more. Small bites were provided by 14 Parish, Chef Dan Collado, and Chef Gabriel Miranda. Other sponsors included Gage Diamonds, MK Lighting and Y.S. Organic Honey.
Co-hosts included Tek Chung, Eric Demadara, Peter Au, Jerry Zhang, Marisa Buchheit and Ac Mangubat; with event support and showcases including Video Art Installation by Yoyu; Artwork by Forrest Gregory; Fashion Photography by Jon Wong; Celebrity Stylist and Photographer Kevin Roldan; Talent Agent Mark Mendez; Makeup by AGA; Hair Styling by Cosmetologist Chicago and Next Generation; assistant event coordination by Kevin Brodzinski; and music from Orion Roswell, Eliana, Beata, Kidd, Granite and Jason Wu.
Featured in: