Hard Rock Cafe Chicago, a Chicago PR client, is welcoming autumn with a pumpkin patch outside in the Hard Rock parking lot, along with a Bank of America Chicago Marathon post-race celebration at the cafe. Additionally, Hard Rock Cafe Chicago will host its Hard Rock After Dark series featuring live band karaoke on Thursday nights and live music on Friday and Saturday nights.
Pumpkin Patch, Halloween Shop, Carving Parties & More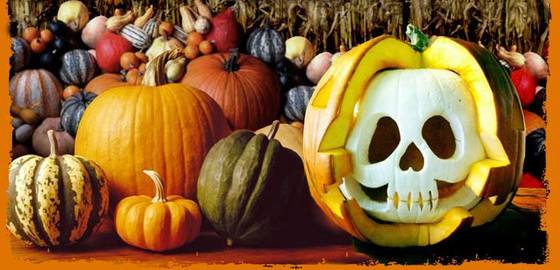 Beginning October 1 through November 3, Hard Rock Cafe is turning its parking lot into a one-stop Halloween shop courtesy of Pumpkins Chicago. Each day from 10 a.m. – 8 p.m. guests can enjoy a pumpkin patch containing an array of pumpkins, gourds, Indian corn, corn stalks and hay bales. In addition, a Halloween shop will be present featuring signature Halloween items like costumes, Halloween pails, carving kits and more
Private pumpkin carving parties on Hard Rock Cafe Chicago's patio are also available for booking for groups of 30 or less. Tickets are $35 per person and include a pumpkin, a carving kit, paint and stationed Hard Rock Cafe appetizers.
To make your pumpkin carving party reservations, please call 312-943-5572 or email Kristy Sullivan at Chicago_Sales@hardrock.com.
Bank of America Chicago Marathon – Goose Island Post-Race Celebration
On Sunday, October 8,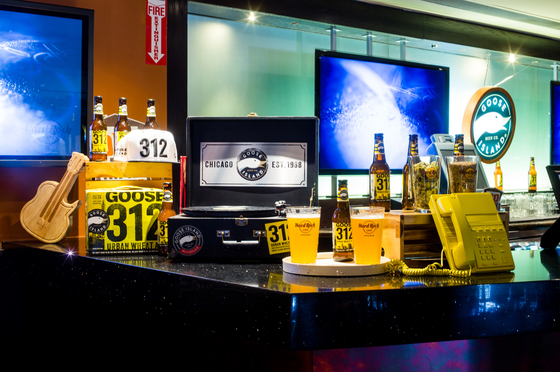 runners from all 50 states and more than 100 countries will embark on 26.2 picturesque miles through downtown Chicago towards the finish line for the 2017 Bank of America Chicago Marathon. Participants and spectators are then invited to join the Goose I
sland Post-Race Celebration outside in the Hard Rock parking lot from 3 p.m. – 7 p.m., where guests can enjoy drink specials at the Goose Island Garden and live entertainment throughout the day.
Admission to the post-race celebration is free.
Hard Rock After Dark – Live Band Karaoke on Thursdays and Live Music Fridays and Saturdays
Rock star guests can take the Hard Rock stage for live band karaoke, Thursday's at 9 p.m., and belt out the greatest hits from their favorite artists backed by a full band. During the show, guests can enjoy drink specials including $4 Goose Island, Revolution, Metropolitan and Half Acre on draft, $5 select well cocktails and house wine.
Guests are also invited every Friday and Saturday night from 9 – 11 p.m., to stop into the cafe for a night of free live music.
Hard Rock After Dark is open to all ages.
For more information visit www.hardrock.com/chicago or call 312-943-2252.
Featured in: