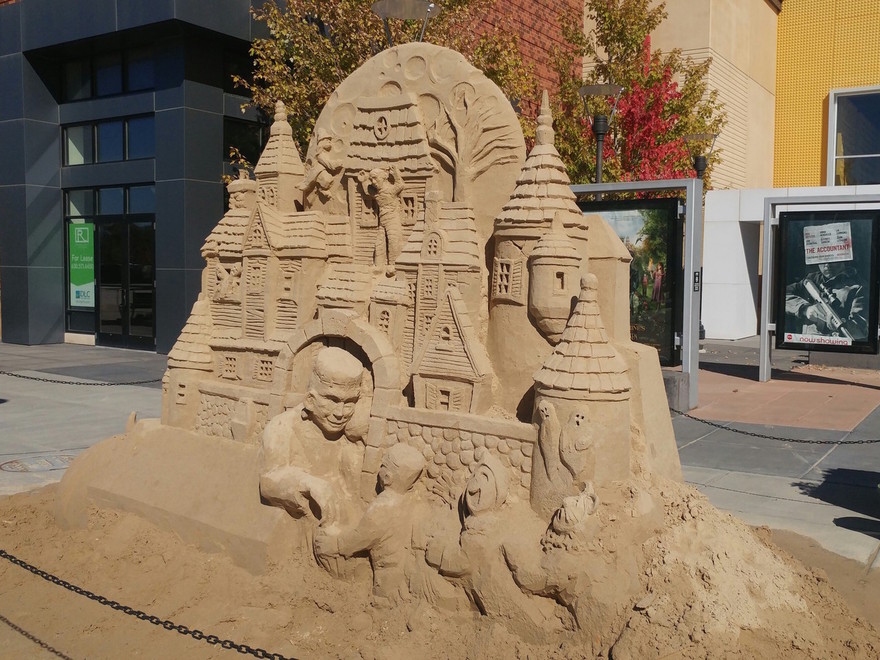 Randhurst Village, at the corner of Rand and Elmhurst Roads in Mount Prospect, will present its annual Halloween Fall Festival, a free family festival featuring fun activities and events including a pet costume parade, exotic owls from the Stillman Nature Center, performances and fun crafts on Saturday, October 21 from 11:30 a.m. to 4 p.m.
The festivities kick-off in center court (between The Children's Place and Carson's) along Randhurst Village Drive at 11:30 am and continue until 4 pm. The event opens with a costume pet parade, sponsored by the Daily Herald. Prizes will be awarded to the top three entries. Registration opens at 11:30 am in front of AMC Theatre. For more information, visit http://events.dailyherald.com/.
More free family fun begins at 1 pm with pumpkin decorating stations, keepsake hats made by you with the help from the Rad Hatter, stunning live owls will join the fun, along with other awesome performances. Take a break and enjoy a horse-drawn wagon ride, treats from some Randhurst Village restaurants and more. Everything will take place outside Carson's south exit in the street and courtyard area.
New features this year include an energetic Balloon Show by Magical Balloon Dude Dale. A show for all ages blends comedy, artistry and music in a one-man balloon show with incredible balloon designs. The 30-minute show will begin at 1:30 pm. At 2:30 pm, the stage turns over to Ryan Freeman and team from RC Juggles Entertainment for an astonishing and enjoyable Magic Show. Guests will be amazed by illusions, impossible escapes, mind reading and comedy.
The free event will also feature the engaging Rad Hatter, Tony Melendez, who will teach kids and parents how to create their own over-the- top, spectacularly designed keepsake hats.  Stop by the pumpkin decorating stations and take home your own pumpkin! (Pumpkins for kids only, one per person.)
Special guests will again include majestic owls from the Stillman Nature Center in South Barrington.   Spice up your Halloween look with a visit to one of our glitter tattoo artists and take a ride on the horse-drawn wagon through Randhurst Village. 
Guests will be dazzled by the sand sculpture created by The Sand Sculpture Company in Woodstock, IL. They are the current record holder for the World's Tallest Hand Built Sculpture by the Guinness Book of World Records, and pending a record for the World's Tallest Sand Sculpture at 34' 8 5/8". Master sculptor Ted Siebert will create a scary sculpture of Frankenstein and his family – watch it unfold beginning October13 in front of AMC Theatre. 
Randhurst Village is located at the intersection of Rand Road (Rt. 12) and Elmhurst Road (Rt. 83) in Mt. Prospect, IL 60056.
For more information, visit www.RandhurstVillage.com or call (847) 259-0500. Follow on Facebook and Twitter.
Mark Spreyer stopped by WGN TV Morning News prior to the fest to chat about some feathery friends, and Magical Ballon Dude Dale and Jonathan from RCJuggle Entertainment also made an appearance to get viewers excited for the weekend's festivities. Check it out below: